LOCAL AREA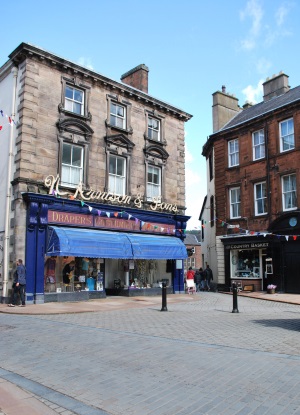 Local area and places to visit
The market town of Penrith is approx. 1 mile Penrith is an ancient town during the 9th and 10th centuries it was the capital of Cumberland and was fought over many times by the Scots and the English, William Wordsworth and his sister Dorothy attended school in St Andrews place, and it was here he met Mary Hutchison his future wife, Wordsworth grandparents owned Moot hall where his mother died in 1778 the moot hall is now where Arnisons drapery shop is.
Penrith has major supermarkets along with many individual shops, lots of places to eat and a large new leisure centre.
For golf lovers Penrith golf club is approx 2 miles, and there is a golf driving range approx 3 miles away. More details from www.penrithgolfclub.com
If you are into fishing then the next lane along the road will take you to Whins pond here you can fish and it also holds competitions, more details from www.lakedistrictfishing.com
Carlton village is on the edge of penrith and is approx ½ mile from Foxfield park it has the cross keys pub which has kylos restaurant you will also find a farm shop.
Langwathby village which is approx 3 miles has a Settle to Carlisle railway station and the brief encounter café. Also Shepherds inn serving good food
The Lake District has 16 lakes, 53 tarns and several waters, Lake Ullswater is the second largest at 9 miles long you can take a steamer from Pooley Bridge to Glenridding more details ullswater-steamers
Lake Ullswater & Pooley Bridge is only 5 miles away.
Foxfield Park is well situated if you want to make full use of the south lakes with Keswick, Grasmere.
Ambleside and Windermere approx 17 to 22 miles.
The Eden Valley is a beautiful place to spend time in, and a drive along the A686 to Alston voted one of the most beautiful drives in uk, Stop at Hartside Pass take in the magnificent views across the Solway to Scotland
The city of Carlisle is a 15 minutes drive away motorway or the scenic A6.
You can visit the Scottish Border, Hadrian's Wall etc. All within easy reach.
...